Rejuvenator spirit or Isopropyl alcohol is a food safe substance used extensively in the food industry. At ambient room temperature it is a colourless, pungent, flammable liquid with the viscosity of water. When exposed to air Isopropyl alcohol evaporates quickly leaving no obvious trace. This makes it ideal for use in food decoration and in particular cake decorators are huge fans.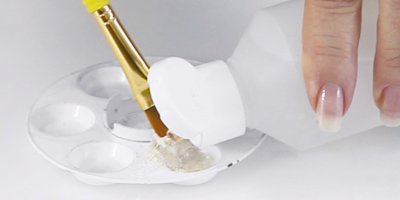 It is perfect to mix with dust food colours for painting, you can adjust the consistency of your paint by adjusting the ratio of Isopropyl alcohol to dust food colour. Ideal to paint onto sugar flowers or for surface decoration of your cake, the beauty being as the alcohol evaporates your paint dries and fixes to your sugar. Your cake and its decorations are entirely safe to consume.
Isopropyl alcohol is highly flammable and not safe to drink, so if you were thinking of adding a slice of lemon and some tonic, or flambéing a steak, forget it!!