Gum Tragacanth or 'Gum Trag is a natural gum from obtained from the dried sap of several species of Middle Eastern legumes of the genus Astragalus!!
Gum tragacanth is used to make a paste used in floral sugar craft to create life like flowers on wires used as decorations for cakes. It makes a paste which air-dries brittle and can take colourings. It enables users to get a very fine, delicate finish to their work.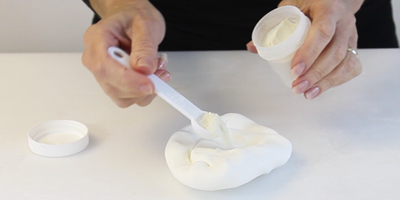 You can add Gum trag to your sugar paste at a ratio of 1 teaspoon to 500g. When mixed in this will enable you to roll out your paste and using a plaque cutter you can make various plaque shapes, allow them to dry firm and then decorate them or pipe onto them.