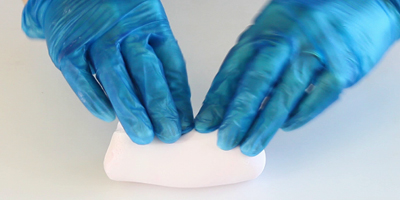 Our food handlers' gloves are blue food-safe latex, perfect for any job where you want to save your hands from smells or staining and if you suffer from conditions such as dermatitis.
Available in medium and large the gloves will fit most hand sizes. The benefit of being blue-coloured is should they tear and enter your food any pieces are easily identifiable.
Particularly useful when mixing food colours into your sugar paste, helping to avoid staining to your hands.